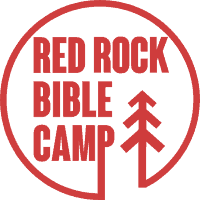 About Red Rock Bible Camp
Red Rock Bible Camp is an interdenominational, evangelical Christian camp which was founded in 1947 and operates year round. Our eight weeks of summer camp programs cater to children and youth from grade three to twelve.
Outdoor Education provides an opportunity for school groups to benefit from the unique educational opportunities the camp setting and resources provide and to introduce children to recreational activities that often become a life long pursuit.
Retreat rentals provide an opportunity for church groups to get away for times of refreshment, renewal and relationship building.
Red Rock retreats focus on building strong families through our Mother and Daughter, Father and Son and Family Camps. Our Counselor In Training Program focuses on growing disciples of Christ and developing Christian leaders.
Red Rock Bible Camp is a not-for-profit organization, a member of Christian Camping International and an accredited member of the Manitoba Camping Association.
Built On The Rock is our Trademark: This is true in a physical and spiritual sense, and reflects the uniqueness of Red Rock Bible Camp. The camp is located in a beautiful setting on Red Rock Lake in the Whiteshell Provincial Park surrounded by Pre-Cambrian red granite rock. It is truly a beautiful site unlike any other. The camp is also built on "The Rock" who is Jesus Christ.
Our goal is to make Red Rock Bible Camp a twenty-four hour a day Christ centered environment.
Our Mission: Red Rock Bible Camp exists to provide Christ Centered Discipleship every camping day, in every camping way! To say it another way, we are changing our world one life at a time by making and growing disciples of Christ through Christian camping.
Our Vision is: To set the bar of excellence for Christian camping in Manitoba through our board and staff, leadership training, camping programs and facilities for the glory of God.
Core Values
These are the core beliefs that led to the founding of Red Rock Bible Camp that have remained central to its identity and its very being as an institution. They are the standard by which we measure all that we do and they bear witness to what we hold as dear.
1. The Bible: It is the authoritative Word of God given to us for guidance, instruction in daily living, salvation, and knowing God.
2. The Pre-eminence of Christ: Our summer camp program is Christ centered – focusing on His life and teachings. Believing that life begets life, modeling what Christ would do, providing humble, servant leadership and proclaiming His teachings are fundamental in all we do. Sacrificial love, holiness and integrity should characterize our board and staff members. Prayer and worship must be a priority at camp as they were with Christ. Worshipping God can and should be expressed through every activity at camp. Ministry must be done in the power and under the leadership of the Holy Spirit who Christ sent to indwell us. We must seek to be, "imitators of Christ" (Ephesians 5:1).
3. The Great Commission as central to the mission of the church: We seek to accomplish this at camp through evangelism, personal counseling, Bible teaching, and clear gospel messages without coercion. We also strive to help campers and staff to grow in their walks with Christ as well as training, developing and equipping young people in Christian leadership.
4. Christian camping as a highly effective ministry in helping to fulfill the great commission: A twenty-four hour a day, Christ centered environment which is free from many of the distractions of life is our goal. Camp closely follows Jesus' style of discipleship and includes formal and informal instruction, modeling and teachable moments that are available as we live together in community.
5. Peace on earth. As the angels announced, Jesus came to bring peace on earth. Camp ministry is a redemptive agent of peace as we strive to bring individuals to peace with God (Romans 5:1) and peace with one another (Mark 9:50), restoring relationships that have been broken or marred by sin.
6. God's Gifts and Resources: We recognize that God is the giver of all that we have that is good. Creation is one of the vehicles through which God has revealed Himself and for which He has made us stewards. The founders of the camp felt God led them to the current site which has a beauty unique to the Whiteshell. Creation directs people to their creator and so the utmost care must be taken to preserve it. Besides the natural environment, and wild life, stewardship includes the buildings, programs, equipment, financial and human resources He has provided. Each should be cared for with respect. These resources are to be used to direct people to God.
7. People as the crowning achievement of God's creation: Every human being is important and is a unique individual created by God in His image. Each one is a disciple or a potential disciple of Christ and was created in God's image. Therefore, campers, rental guests, visitors and staff should all be treated with love and respect. People should be esteemed as more important than programs or things or other created beings.
8. The Church: The church is the Bride of Christ and is the primary organism through which God does His work on earth. Therefore, Red Rock Bible Camp must fulfill its mission in harmony with the local church.
9. The Family and Marriage: Believing that marriage and the family are God's design for companionship, care, procreation, nurturing children and building healthy stable societies and churches, our programs, policies and procedures will seek to uphold, support and develop healthy marriages (one man and one woman) and families as instituted and defined by God.
Statement of Faith
1.
We believe the Holy Scriptures, both the Old and New Testament, to be verbally inspired of God, infallible, and the supreme and final authority in faith and life;
2.We believe in one God, eternally existing in three persons: Father, Son and Holy Spirit;
3.We believe that Jesus Christ was begotten by the Holy Spirit, born of the Virgin Mary, and is true God and man;
4.We believe that mankind was created in the image of God, sinned and thereby incurred physical and spiritual death, which is separation from God; that human beings are born with a sinful nature and are in need of redemption;
5.We believe that the Lord Jesus Christ died on the cross as a representative and substitutionary sacrifice for our sins and that all who believe in Him are justified through His shed blood;
6.We believe that He was bodily resurrected and ascended into Heaven and at present acts for us as a High Priest and Advocate;
7.We believe that all who in faith receive the Lord Jesus Christ are born again of the Holy Spirit and thereby become children of God;
8.We believe in the personal and literal return of the Lord Jesus Christ to judge the living and the dead and to reward every person according to their works;
9.We believe in the resurrection of the just and the unjust;
10.We believe in the eternal duration of the blessedness of the righteous and of the eternal duration of the punishment of the wicked;
11.We believe that Christians are to live a holy life before God and all people.
Privacy Policy
This document sets out the privacy policies and practices for Red Rock Bible Camp with respect to our collection, use, and disclosure of personal information, including in respect of websites that we operate such as redrockbiblecamp.com. This Privacy Policy may be updated by Red Rock Bible Camp with reasonable notice by posting on the redrockbiblecamp.com website.
In this Privacy Policy, "personal information" means any information about an identifiable individual, as further defined under applicable Canadian laws.
Collection and Use of Personal Information
Red Rock Bible Camp collects personal information from customers and others (an "Individual") when an Individual requests information, purchases products, registers for programs, and may from time to time collect additional personal information in the course of providing such products and services. Red Rock Bible Camp uses such personal information as is reasonably required to provide the requested services, products, or information, and as is otherwise required or permitted by applicable laws, including as follows:
Red Rock Bible Camp also collects personal information from an Individual where the Individual submits an application for programs operated from time-to-time by Red Rock Bible Camp, such as the Red Rock Bible Camp Summer Camp (the "Services") or for an employment opportunity. Red Rock Bible Camp uses submitted personal information as is reasonably required to assess the Individual's eligibility in the Programs and to advertise and promote the Programs or to assess the Individual's suitability for employment at Red Rock Bible Camp.
Depending on which services an Individual has subscribed to Red Rock Bible Camp may use the Individual's contact information to provide periodic newsletters or to provide notices regarding products and services. Personal Information, such as a contest winner's name, city of residence, and prize winnings, may be published in connection with contests. Except as otherwise provided under this Privacy Policy or as consented to by an individual, Red Rock Bible Camp does not disclose any personal information to third parties for the purpose of marketing third party products or services.
A Site may allow an Individual to make publicly available personal information about his or herself and others, including without limitation, photos and videos of himself or herself and of others. By making publicly available his or her personal information on the Site, the Individual consents to the publication of such personal information. By publishing personal information about another individual, the Individual represents that he or she has, where required by applicable privacy laws, obtained the consent of such individuals to publish such information.
Personal information about an Individual, including credit card or other financial information, is collected when an Individual registers online for Services. Red Rock Bible Camp uses such personal information as is reasonably necessary for operating and managing the Services, including without limitation, processing registrations, billing credit cards, or contacting Program participants.
Red Rock Bible Camp may use customer information for additional purposes that may be identified at or before the time that the information is collected. Red Rock Bible Camp will retain the personal information only as long as necessary for the purposes outlined in this Privacy Policy or as required or permitted by law.
Disclosure of Personal Information
Red Rock Bible Camp may disclose personal information as follows:
to third-party service providers or agents who provide services to or on behalf of Red Rock Bible Camp (which third parties are obligated to maintain confidentiality and security of the personal information and are restricted from using such information other than as authorized by Red Rock Bible Camp or as otherwise permitted by law)
to law enforcement agencies for the purposes of investigating fraud or other offences, in connection with the prevention or investigation of suspected fraudulent activities or harm to individuals or property, to establish or exercise our legal rights or defend against legal claims, or in connection with an emergency that warrants use or disclosure of the information
to legal, financial, insurance, and other advisors, and
as consented to by an Individual from time to time, including to fulfill any other purposes that are identified when the personal information is collected.
Red Rock Bible Camp will not use or disclose personal information for purposes other than those for which it was collected, except with an Individual's consent or as required or permitted by law. Consent may be express or implied, and given in writing by using or not using a check-off box, electronically, orally, or by the Individual's conduct, such as use of the services or products.
Cookies and IP Addresses
Red Rock Bible Camp uses an Individual's IP address to help identify an Individual, gather broad demographic information about users of the Sites, diagnose problems with Red Rock Bible Camp' systems, and administer the Sites. Depending on a user's browser settings, the Sites may use cookies to deliver content according to the Individual's preferences and to save the Individual's password so that the Individual is not required to re-enter it while the Individual uses the Sites.
Security
Red Rock Bible Camp protects against the loss, misuse, and alteration of personal information with security measures appropriate to the sensitivity of the information, including through the use of physical, organizational, and technological measures and appropriate training of employees.
Red Rock Bible Camp may engage third party service providers to provide hosting, data storage and data retention services.  Either Red Rock Bible Camp or such third party service provider may use servers for such purposes located in the United States or another foreign country. The personal information of an Individual may be processed and stored in the United States or such other foreign country, and the governments, courts or law enforcement or regulatory agencies of that country may be able to obtain disclosure of personal information through the laws of the foreign country.
Opt-Out
When appropriate, Individuals are given the opportunity to (i) opt-out of receiving communications from Red Rock Bible Camp, (ii) remove their personal information from Red Rock Bible Camp' records, or (iii) elect to no longer receive services from Red Rock Bible Camp. If an Individual wishes to opt-out of receiving further communications, please contact our Office Manager using the contact information provided below.
Corrections/Contact
An Individual may contact the Office Manager to modify or correct any of his or her personal information that is under Red Rock Bible Camp' control. An Individual may also direct a written complaint regarding compliance with this Privacy Policy to the Office Manager and, within a reasonable time upon receiving the written complaint, the Office Manager will conduct an investigation into the matter. Within a reasonable time of concluding the investigation, the Office Manager will respond to the complaint and, if appropriate, Red Rock Bible Camp will take appropriate measure necessary to rectify the source of the complaint.
Contact
If an Individual has any questions about this Privacy Policy or Red Rock Bible Camp' collection, use, disclosure, or retention of the Individual's personal information, please contact the Office Manager as follows:
Red Rock Bible Camp
Attention: Office Manager
Address: #4-10 Brandt St. Steinbach, MB Canada; R5G 1Y2
Email: rrbc@redrockbiblecamp.com
Fax: 204-326-1387
Site Map