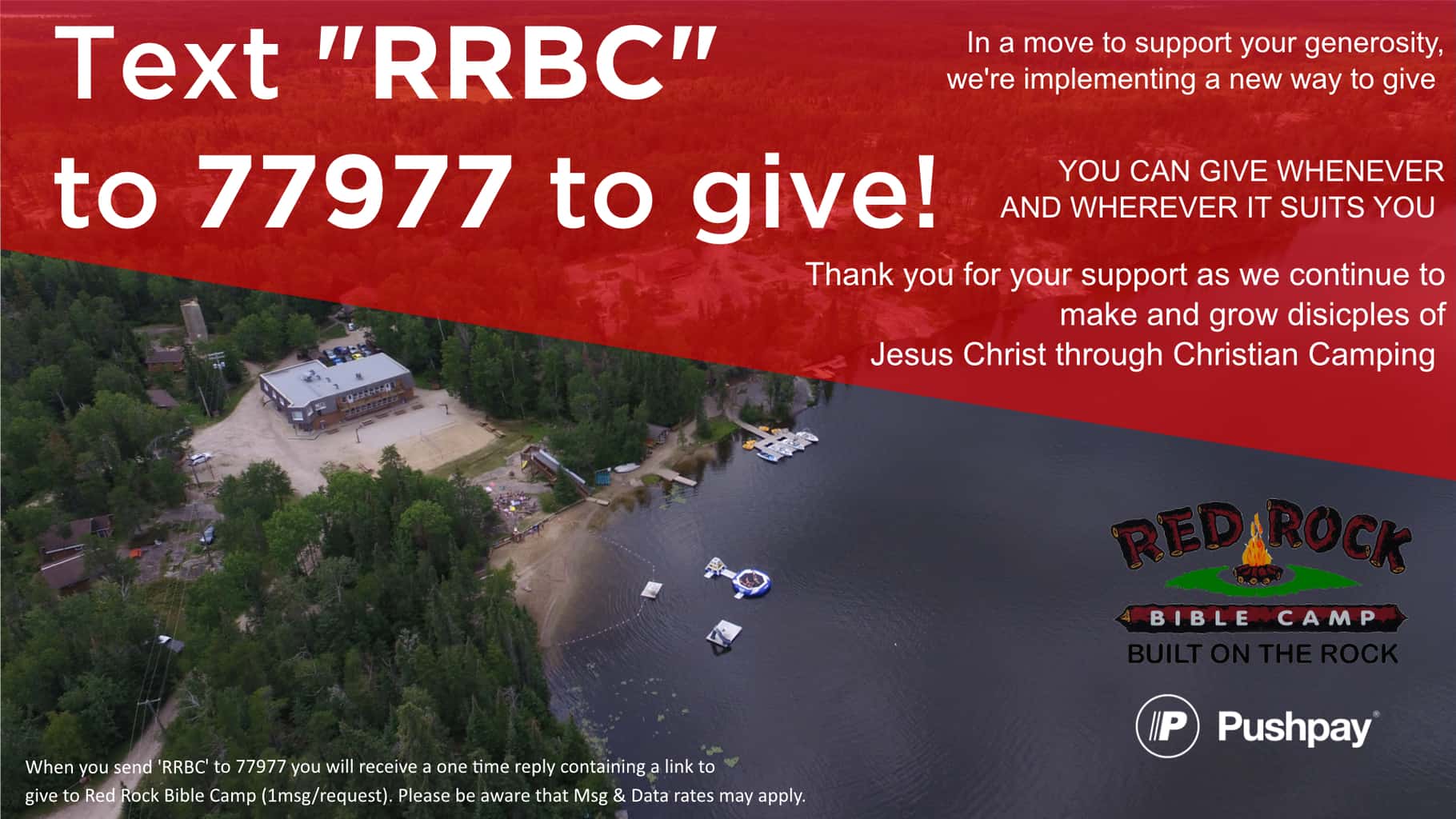 We are grateful to all who partner with Red Rock Bible Camp by giving financially to the work and ministry of Red Rock. We rely on a great deal of people, organizations and businesses to support Red Rock. Just under 50% of our annual budget is donations. Retreat Rentals, Summer Camp, and Outdoor Education only provide a portion of our operating budget.
Building Projects
There are seasons where we build, add-on or upgrade new or existing buildings.
Counselor for a Day (Staff Support)
Our staff dedicate their summer to ministering to kids and sharing the gospel with the campers. CFAD helps provide a reasonable source of income while they serve at camp.
Cyclathon
Cyclathon is our premier fundraiser that helps raise money for the Staff Support, Offsetting the Cost of the Summer Camp Program and providing Camperships. Groups, individuals and families collect pledges and ride up to 125km. To find out more
Click here.
Camperships
This fund helps those families who can use financial assistance. This fund helps us provide financial assistance to deserving families children to attend summer camp
Thanksgiving for the Summer Banquet
Every September we have a banquet that highlights the impact that summer camp had on our campers. There is a great meal, chance to hear stories of how God worked in the lives of our staff and campers and an opportunity to give to the work of Red Rock Bible Camp.
Contact our office for more details. 
General Donations
Giving to this fund will help us with our day to day operations and will help us keep the cost of summer camp down.