We are currently experiencing some website difficulties. We hope to have a new and improved website up in the near future. We apologize for any inconvenience

You are invited to explore and discover the adventure Red Rock Bible Camp has to offer to people of all ages during every season of the year in the picturesque, Whiteshell Provincial Park. Our programs have something special to offer you every season of the year. Our programs include:
Eight weeks of Summer Camp for children and youth.
Outdoor Education for School Groups
Red Rock Bible Camp Retreats for Students, Young Adults and Families
Retreat Rentals for Christian Churches and Christian Organizations.
---
---
This year we are using a Brand New Registration System. Please take 3 minutes to watch this video as it will help you get prepared for our Camp Registration that opens on Monday January 8th, at 9:00am
Pre Registration Information 2018 from Red Rock Bible Camp on Vimeo.
---
Click the Image Below to Read our 2018 Summer Camp Brochure

---

---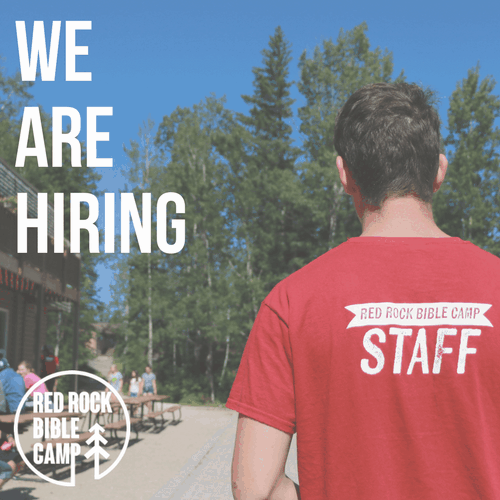 We are currently hiring Head Cook & Seasonal Staff, click the image for more details
---
Red Rock Bible Camp is a Christian Camp and is a member of Christian Camping International Canada, and an accredited member of the Manitoba Camping Association. We are making and growing disciples of Christ through Christian camping.
For more information, contact our Office Manager at 204-326-9784 or by email at rrbc@redrockbiblecamp.com